Author : 6AM
April 25, 2021
Difference between DJ vs. DJ/Producer
Every electronic music artist has an entry point and it's either starting off as a DJ or beginning their journey as a producer. Some may find the DJing part to be more fun and interesting while others may find music production as more fun and creative. Not everyone who gets into this craft wants to be a DJ/Producer depending on personal preference and choice of lifestyle one is pursuing. The journey of each may start the same but each of them leads different paths and take different approaches to get to a professional level. Let's take a look at the two types of electronic music artists more extensively to give you a clear breakdown on the journey ahead for each.
The DJ: When I think of electronic music DJs, names such as Sven Vaeth, Carl Cox, Lee Burridge, DJ Bone, DJ Dan, Doc Martin, and Marques Wyatt come to my mind just to give you an example. Despite their genre differences, each of them went through a rigorous process in their journey to become the true DJ they are today. They have built their names and created a legacy behind the decks which usually requires a minimum of 2-decades of grinding from clubs to warehouse to lounges to the desert to afterhours to someone's basement and back to the club with relevancy playing anywhere they can get their hands on AND delivering ridiculous and innovative sounds to the dancefloor CONSISTENTLY (an X factor on what makes a good DJ) over a long period of time regardless if there were 10 or 10,000+ people on the dance floor, they would give it their all.
When I think of their journey, I can literally throw up in my mouth and I don't mean this in any derogatory way, I simply mean it's such a heavy feeling and thought-process in my head that they have gone through SO MUCH to be where they are, and the crazy part is none of them have retired and are still going stronger than ever! Do YOU have what it takes to withstand the test of time? 2 or 3 decades is a norm if you want to reach that kind of level by only DJ'ing. A DJ's journey usually comes with being a promoter as all of them at some point have learned to start throwing their own events so they have the creative platform to curate their vision and of course, DJ their own event to showcase their stuff. Whether it's Sven's Cocoon Nights, Doc's Sublevel parties, Lee's All Day I Dream, Marque's Deep brand, and DJ Bone's original underground events in LA, there is consistency in how one builds up their name in the DJ circuit and it certainly helps when you are able to curate and build your own event series while simultaneously remaining at the top of your game.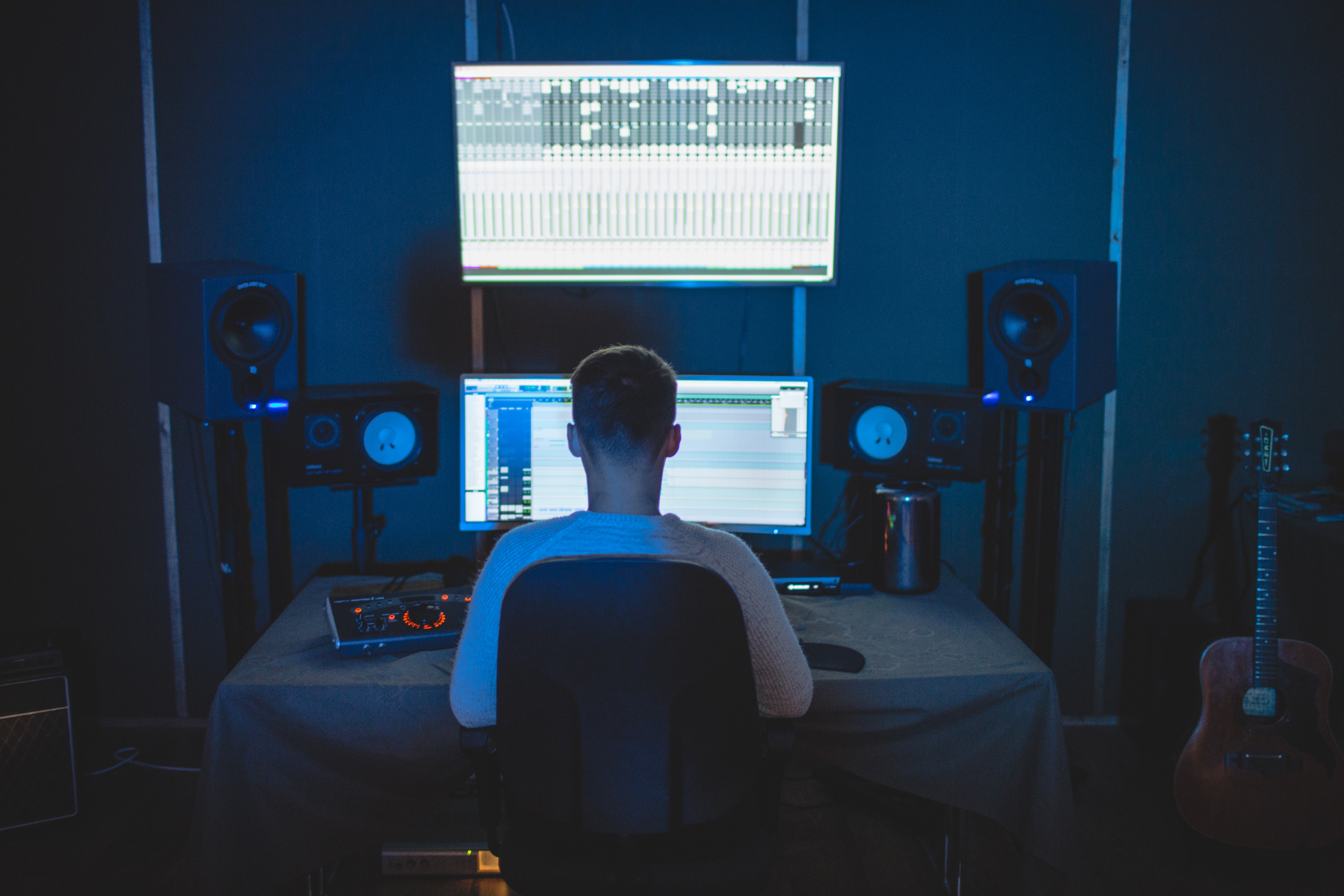 The DJ/Producer: There are tons of examples of professional DJ/Producers in our scene (just look at most festival headliners) but the biggest difference between this group and the pure DJ group is that these are the artists who have the desire to play the music they make. For many electronic music artists, there's no greater feeling than to be able to play the music they produce and be supported by the artists they look up to.
I will not be the first to shy away that going with this approach is a lot faster in reaching your goals as an artist than taking the route of a pure DJ, especially in today's market where original production and creativity in the studio is far more valued than a DJ being able to mix records well. I'm not saying one is easier or harder than the other but with the downplay of DJ culture through the advancement of technology, it's really hard to argue this case without having to show people your actual DJ'ing skills. With original music production (and the internet) you're able to spread your unique sound faster and wider than the DJ-counterpart, no one has the time to listen to your one-hour mix but everyone has 90 seconds to give a single track a listen and scroll.
Furthermore, playing an opening slot at Exchange LA, Stereo Montreal or a festival doesn't have the same amount of impact as an artist getting signed to (insert your favorite label) because that will get supported by other artists and peers more than your opening gig at a local club. The scale of spread is incomparable when we compare a digital file vs. physically being there at a club listening to someone play their music.
The upside of playing the DJ/producer side is obvious; you get to spread your music and name further than your pure-DJ counterpart, and if you approach this angle correctly it can also help catapult your career especially if a big name label or artist loves your music, this scenario happens all the time but very hard to achieve as it requires a process of smart-networking which I will reveal later in Phase2.
However, the downfall of taking this path is that the artist might start swaying too deep into the music production side, ignoring the craft of DJ'ing (you still need to practice fyi), and eventually become rusty on the decks which can be detrimental if someone books you and then you train-wreck or just suck at making the music flow. The promoter might know you're a good producer but they also need good DJs who can play their events properly….BE CAREFUL OF THIS. I am speaking on the promoter angle, I don't book DJs who can't play properly no matter how good I think an artist's music production is….I may buy their music but I may never book them for a show again, sorry.
In Summary, you ultimately decide which approach is truly right for you. If you love DJ'ing but can't stand clicking buttons, shifting wires and plugins in the studio then you already know deep down who you are aspiring to be. Some DJs will eventually suck it up and do whatever it takes to get into the studio because they know how important it is for their career to be able to play the music they produce and get the support they need. They may hate it at first but learn to enjoy the process later, however, if it's truly in your heart to not have the will or interest to make music then be aware of your journey ahead which will be profoundly different from your DJ/Producer counterpart. No one approach is right or wrong, it all comes down to YOU and the expectations you have set for yourself in your journey ahead.
If you are an electronic music DJ/producer looking to find clarity, strategy, and focus in your quest to turn pro I highly recommend you enroll in Phase-1 of ArtistMap for FREE and unlock what it takes to propel you from an amateur into a professional electronic music artist.